The toothed cats, not the stabby things. Rapid City has a hockey team; two actually. We went to the Sabres vs Hawks game on Saturday evening.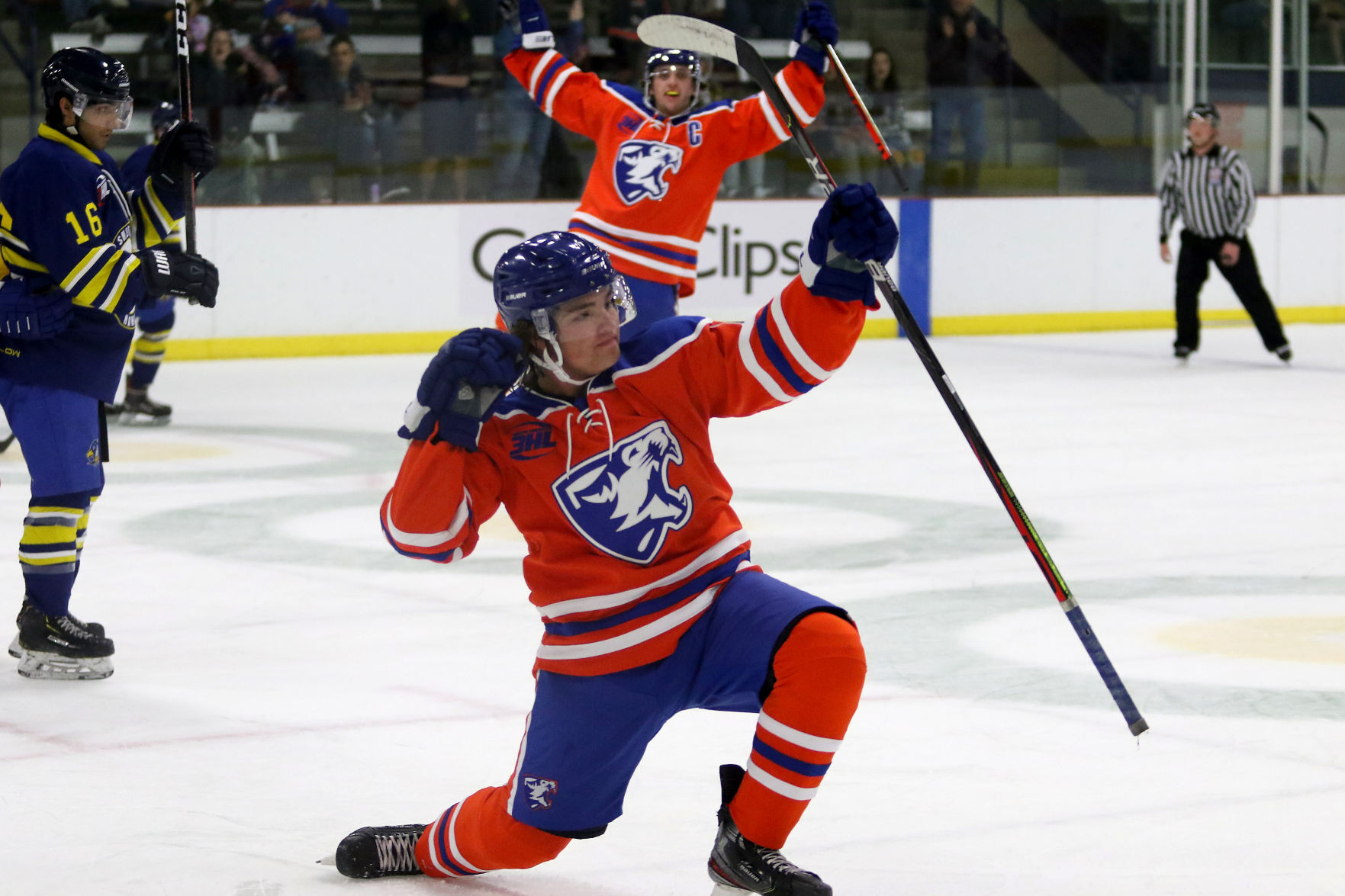 It was fun. I'd rate it more fun than an Avalanche game at Pepsi Center – although there was that one time… Glass tickets are certainly more affordable.
I have no idea how hockey is leagued or divisioned or whatever they do to it. The Sabres and Hawks were good. Not _quite_ as fast as an NHL game, but definitely professionals. I didn't buy a jersey; I figured I should go to at least two games before declaring myself a fan. And there is the other team: The Rush. We'll have to check them out, too. They must melt the ice to swap the logos out. I wonder how long that takes… I just looked it up: They don't play in the same venue.
As for the game, in my non-expert opinion the Hawks were better passers, but it didn't do them much good. At the start of the third period, I wondered why they didn't let the second-string goalie have a turn, being up 4 to 1. It quickly became obvious when the scored tied at 5-5. They pulled off 7 to 5 win, but the Hawks definitely rallied.
Kudos to The Laird for suggesting we bring hoodies. Next time, I'll also wear warmer shoes.